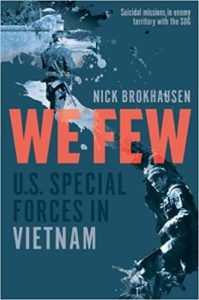 Former Member of Detachment"A" Nick Brokhausen has written a book about his time in CCN part of MACV-SOG in Vietnam. The book entitled We Few: U.S. Army Special Forces in Vietnam – Suicide missions in enemy territory with the SOG. The hard copy book will be released on 2 April 2018. It is available for pre-order on Amazon. Click here for additional book info on Amazon
---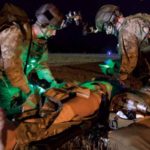 Former Detachment "A" member Colonel Warner D. "Rocky" Farr has just published a book entitled "The Death of the Golden Hour and the Return of the Future Guerrilla Hospital". 
Rocky served as a medic on Team 3 in Detachment "A" in the 1971-1972 time frame serving with Team 3 Commander Hermann Adler Commander and Bob Charest Team Sergeant.
Colonel Farr has a long and highly distinguished career in Special Forces with sterling professional credentials including  BSMT, MD, MPH, MSS, FACP, FAsMA, Associate Clinical Professor of Anatomic & Clinical Pathology, Associate Clinical Professor of Internal Medicine, Aerospace Medicine Specialist.  He is also a Distinguished Member of the Special Forces Regiment.
Click here view his book and professional biography.
---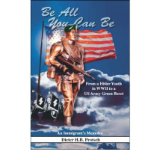 Dieter Protsch has published  Be All You Can Be:  From a Hitler Youth in WWII to a US Army Green Beret.  Profits to be used for purchases of pre-paid phone cards for troops oversees.
---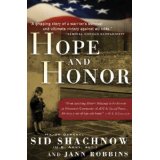 MG(Ret) Sidney Shachnow – former Detachment(A) Commander is the  author of the best seller "Hope and Honor" . 
---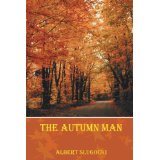 Albert Slugocki has recently wrote and published the book The Autumn Man.  Included in its contents is his assignment as Team Det-A, and off duty personal life – 1964/1966.  Pay particular attention to Chapter #10,  titled Berlin – The Good Life.
---
Detachment "A" member James "Styk" Stejskal's has published three books:
---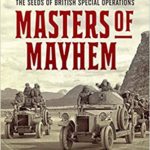 Masters of Mayhem 16 August 2018
Striking where the enemy is weakest and melting away into the darkness before he can react. Never confronting a stronger force directly, but willing to use audacity and surprise to confound and demoralize an opponent. Operations driven by good intelligence, area knowledge, mobility, speed, firepower, and detailed planning executed by a few specialists with indigenous warriors – this is unconventional warfare.
T. E. Lawrence was one of the earliest practitioners of modern unconventional warfare. His tactics and strategies were used by men like Mao and Giap in their wars of liberation. Both kept Lawrence's Seven Pillars of Wisdom close at hand. This book looks at the creation of the HEDGEHOG force, the formation of armored car sections and other units, and focuses on the Hejaz Operations Staff, the Allied officers and men who took Lawrence's idea and prosecuted it against the Ottoman Turkish army assisting Field Marshal Allenby to achieve victory in 1918.
Stejskal concludes with an examination of how HEDGEHOG has influenced special operations and unconventional warfare, including Field Marshal Wavell, the Long Range Desert Group, and David Stirling's SAS.
---
Special Forces Berlin: Clandestine Cold War Operations of the US Army's Elite, 1956–1990 has been released for publication as of 17 February 2017. 
Highly classified until only recently, two U.S. Army Special Forces detachments were stationed far behind the Iron Curtain in West Berlin during the Cold War. The units' existence and missions were protected by cover stories, their operations were secret.
The massive armies of the Soviet Union and its Warsaw Pact allies posed a huge threat to the nations of Western Europe. US military planners decided they needed a plan to slow the juggernaut they expected when and if a war began. The plan was Special Forces Berlin. The first 40 men who came to Berlin in mid-1956 were soon reinforced by 60 more and these 100 soldiers (and their successors) would stand ready to go to war at only two hours' notice, in a hostile area occupied by nearly one million Warsaw Pact forces, until 1990.
Their mission should hostilities commence was to wreak havoc behind enemy lines, and buy time for vastly outnumbered NATO forces to conduct a breakout from the city. In reality it was an ambitious and extremely dangerous mission, even suicidal. Highly trained and fluent in German, each man was allocated a specific area. They were skilled in clandestine operations, sabotage, intelligence tradecraft and able to act as independent operators, blending into the local population and working unseen in a city awash with spies looking for information on their every move.
Special Forces Berlin was a one of a kind unit that had no parallel. It left a legacy of a new type of soldier expert in unconventional warfare, one that was sought after for missions such as the attempted rescue of American hostages from Tehran in 1979. With the U.S. government officially acknowledging their existence in 2014, their incredible story can now be told.
---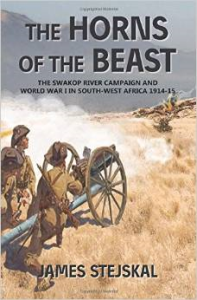 The Horns Of The Beast: The Swakop River Campaign & World War I In South West Africa published by Helion & Company, tells the story of the South African Army in its first foreign operations and the German Schutztruppe's defense of their colony, German South West Africa, during World War I from 1914-1915. It will be available on Amazon this month.
Styk lived in Namibia from 2010 to 2013 and researched the history and battle sites on the ground. He used primary sources, along with accurate maps and charts of the battles, to shed new light on General Botha's strategy and his opponent's defense. He is currently working on a new book about US Army Special Forces in Berlin, which is scheduled to be published in Fall of 2015.
---